Racinel Comfort Cat Litter Aloe Vera
Out of stock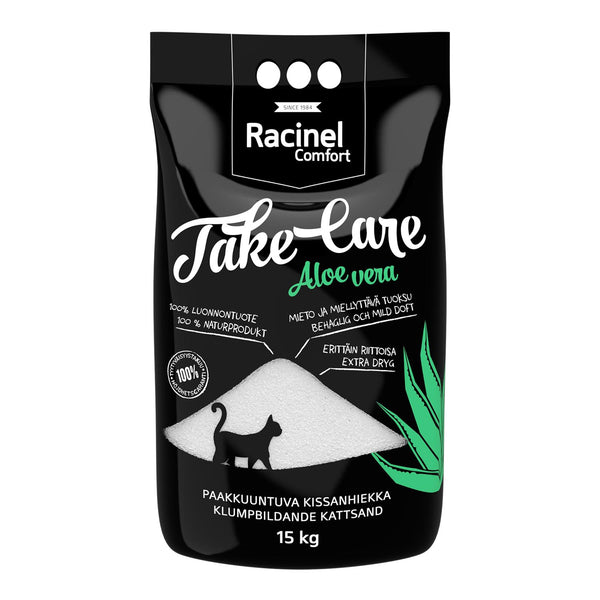 Racinel Comfort Cat Litter Aloe Vera
Out of stock
Racinel Comfort Aloe Vera is a strongly clumping cat litter with extra fine granules. It is made of natural material, bentonite clay, with a very high content of montmorillonite mineral. Due to the excellent absorbency the cat litter is extremely efficient and handy to use. The litter absorbs urine and odours quickly and locks them up inside the clay clumps, making it easy to keep the litter tray clean and fresh. Cat litter is slightly scented and when activated, the litter releases a pleasant, mild scent of Aloe Vera. Made of natural material, 99% dust free. 
Natural calcium bentonite with a very high content of montmorillonite mineral, odorant
Use: Pour about 7 cm of the litter on the bottom of the litter box. Remove any clumps and solid excrement regularly with a litter scoop and add new litter when necessary. Disinfect the litter box sufficiently often.
Store: Once opened: in a dry place, keep the package closed. Unopened: in a dry place.
Disposal: With household waste. Do not pour cat litter in the sewer.