Racinel Nordic Kitten
Out of stock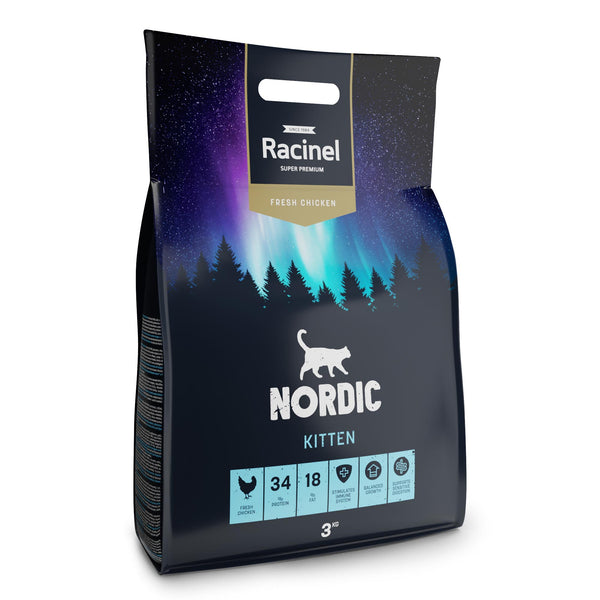 Racinel Nordic Kitten
Out of stock
Fresh chicken for kittens.
Nourish your kitten's growth. Featuring fresh, farm-raised chicken, this tasty, high-protein formula helps rapidly growing kittens absorb more vital nutrients and gives them the extra energy they need. It also contains Calcium/Phosphorus to ensure optimal growth, plus extra Vitamin C, E and Taurine, powerful antioxidants that support immune system development. Easily digestible ingredients and functional fibres – fructooligosaccharides, psyllium husks, mojave yucca and beet pulp – help support the developing digestive system.
Complete feed for kittens
Produced in Scandinavia (Denmark)
Raw materials from the Nordic countries
Extra digestible and tasty
Contains vitamins and antioxidants
Composition:
Chicken meal (15%), maize, rice, dried pork protein (9%), fresh chicken liver & hearts (8%), maize protein, peas, chicken fat, fish meal, poultry broth, refined rapeseed oil, beet pulp (2%), dried whole egg (2%), salmon oil (cold pressed), brewers yeast, minerals, lecithins, fructo-oligosaccharides (0.1%), psyllium husks (0.05%), mojave yucca (0.012%).
ANALYTICAL CONSTITUENTS:
Protein: 34 %
Fat content: 18 %
Crude fibre: 1.5 %
Crude ash: 7 %
Calcium: 1.2 %
Phosporus: 1 %
Additives per kg:
Vitamins:
Vitamin D3 - cholecalciferol: 1800 IU
Vitamin E - alpha-tocopherol: 430 mg
Vitamin C (L-ascorbic acid): 50 mg
Trace elements:
Iodine (Calcium iodate, water free): 4.48 mg
Copper (Copper chelate of amino acids hydrate): 4.00 mg
Zinc (Zinc sulphate, monohydrate): 84.91 mg
Zinc (Zinc chelate of amino acids hydrate): 30.00 mg
Selenium (Sodium selenite): 0.09 mg
Amino Acids:
Taurine: 2000 mg
Natural antioxidants (tocopherols, rosemary extract)
Metabolizable energy (ME):
414 kcal/100 g
Ready to serve. Cats must always have access to a bowl of fresh drinking water.
Storage: Dry and cool. Keep the bag tightly closed after opening or store in a closed container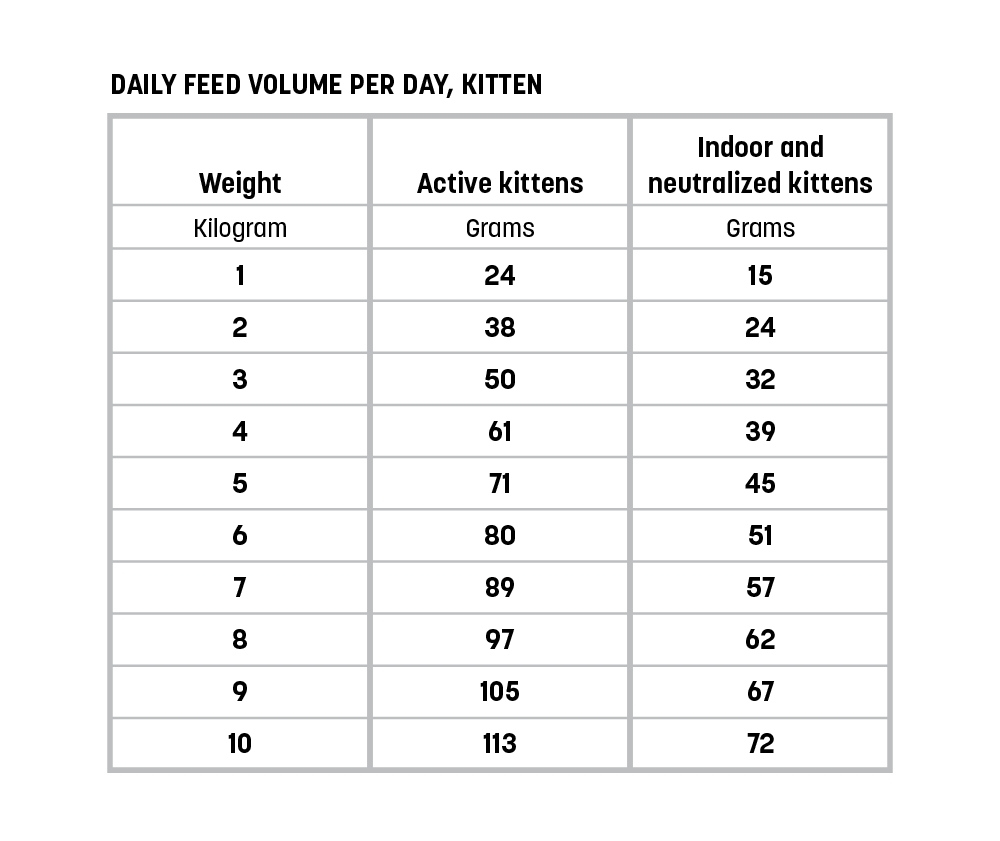 Close